How to practice spiritual self-care, and why is it important?
How to practice spiritual self-care, and why is it important?
The hustle and bustle of everyday life leave us feeling stressed🤬, exhausted😖, and emotionally numb🥺. Making a conscious effort to take care of your mental, social and emotional health is imperative to have an undemanding life that goes smoothly. 
About 74 percent of individuals perceive self-care as looking after their bodies, while 57 percent of people prefer the term looking after your mental health by taking mental breaks. Self-care is a multidimensional aspect of life, and mastering its various types and forms can transform your life for the better. 
👉 Keep reading ahead for an insight into your spiritual self-care needs and how you can accomplish these very goals💯.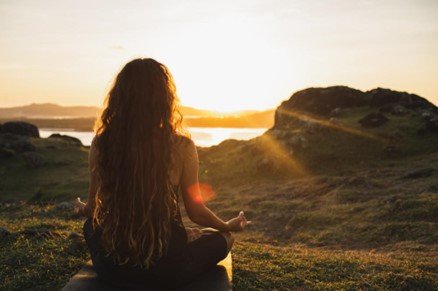 Everything You Need To Know About Spiritual Self-Care😍
In the simplest of words, spiritual self-care refers to one's soul connection with their higher self, introspecting the individual we truly are and ought to be. The secret lies in opening up that part of ourselves that mostly stays hidden from the public eye and understanding our deepest desires and wants.
None of the other attributes like ego, pride, arrogance etc., have any role to play here.
Practicing this particular form of self-care determines your actual life course, provides inner peace and sanity and steers you towards realizing your true potential.
How can you practice spiritual self-care?
Did you know about 39 percent of men expressed that they regularly take time from their schedules for self-care? However, around 32 percent of women do the same.
While the methods you employ to practice spiritual self-care depend wholly on your interests and passions, some common techniques guarantee a better outlook on life and a more peaceful mental environment😊.
☑ 
Meditation 🧘‍♀️
Meditation is one of the most famous methods to connect with your higher self because it tries and test the positive impact on one's mental and emotional health. It mostly consists of a series of breathing sequences that aid in calming the mind, disassociating from negative and positive thoughts, and becoming ready to experience divine guidance on a blank canvas.
If you don't know how to start your meditation journey,
you can begin by using a mantra,
counting down to a certain number and
focusing on your breathing.
Pick any mantra and chant it while simultaneously focusing on your breathing.
👇 Here are some free meditation platforms you can browse through –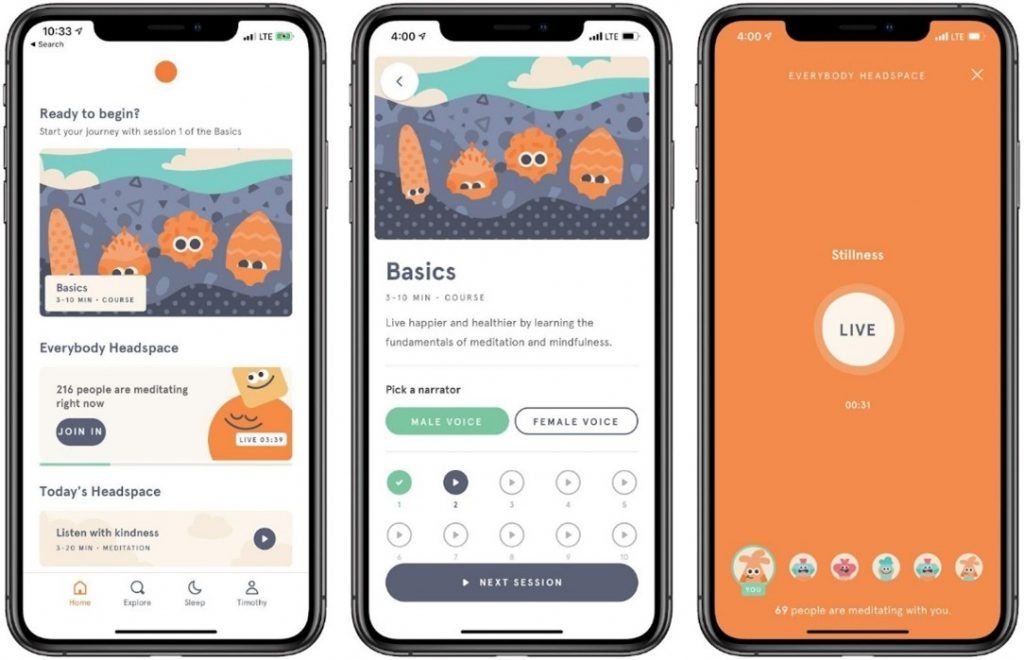 Once you're more experienced and have found the best rhythm, you can switch up the meditation exercises of your free will.
✔ Another effective source of positive thoughts is meditation podcasts. The 'Tara Brach Podcast' is a must-try if you seek to fill your mind with happy thoughts and drain all the negative thoughts.
☑ Practicing Gratitude 🙏
Gratitude is an integral part of our lives, without us even realizing its significance. Extending gratitude and receiving it both are only sources of happy hormones. This give and take not just makes us feel good about ourselves but completely reconstructs our perception of others. It is indispensable to maintain a routine based on gratitude. 
You can start by maintaining
a journal,
introspecting and reflecting on what made you happy that day,
what you're thankful for on the grand scale of things, and
thanking those who made it possible for these good things to happen to you in the first place.
👇 Here are a few journal apps that you can use –
The entire concept of gratitude revolves around the deliberate attempt to focus on positive things happening to and around you, manifesting the facilitation of new and happy beginnings.
By expressing constant gratitude, you're ⬆ increasing your vibration and moving towards a more optimistic way of life. This transfigures into something worthwhile in the long run!!
☑ Spending time in nature🌳
Nature🌿 is the best healer for any and every botheration in life. Spending time in the open, amidst the trees🌲 and flowers🌸, and the beautiful noises of birds🐤 and insects🐛 can boost the level of dopamine in your blood flow. Being in nature helps you achieve solitude. 
For the most part, solitude is often looked upon in a negative light; people often confuse it with isolation. Still, with the commotion and hassle of everyday life, a few moments in solitude every day can prosper off into something bigger than life. Spending time with yourself is the greatest form of self-care.
If you're not outdoorsy, taking small steps 👣 will go a long way. Adjust your routine to enable you to spend time outside without feeling like a chore. Start by taking smaller, slow-paced walks🚶🚶🏻‍♀️ or just sitting outside till you can and want to.
If you want to do this more often, you can witch it up any way you want, reading a book📖 outside, skipping in a park🏞️, etc.
☑ Treating yourself with Love💞
The entire gamut of possibilities about self-care end on the same note, honoring yourself, taking care of yourself and understanding your boundaries, emotional and mental. Recognizing your self-worth is the first step to truly understanding your deepest self. 
Buy yourself gifts🎁 when you feel like it, get that pair of earrings🛍 you always wanted, eat that cheesecake🍰 that makes your heart❤ go crazy and wear that outfit👗🧥 you're feeling a little insecure about.
Making your mind believe that life is very short and second-guessing your instincts is your way to become the best version. The little things that you do for yourself are the ones that make the biggest difference. 
Perks of
practicing

spiritual self-care regularly👍

✅ By giving yourself the ultimate gift of indulging in spiritual self-care, you achieve a deeper connection with your higher self, accomplish inner peace and experience the feeling of oneness with the universe and every speck of it.

✅ It also aids in bettering your relations with your near and dear ones once you gain a clear idea of what makes you happy and where you should set your boundaries as an individual.

✅ Acknowledging your likes and dislikes increases your chances of receiving positive manifestations.

✅ The longevity of spiritual self-care eventually eliminates that aching feeling of loneliness and that constant sense of being disjointing with everyone else. These feelings are very common but must be removed as soon as possible before they pan out into something worse.

✅ Being truly happy with the person you are can have a positive impact on your physical health and fitness too. It boosts your confidence, gives you better immunity and emotional health and reduces the risk of diseases.

✅ Mental peace has the power to change your life for the better, and spiritual self-care aims at just that.
Final Verdict
One must always take out time to focus on themselves. It might sound difficult to do amid the constant busyness of everyday life. Still, it's imperative to recognize yourself for pushing through each bad day, never giving up, being good and kind to others even in the face of adversaries and always trying to be the best version of yourself!!